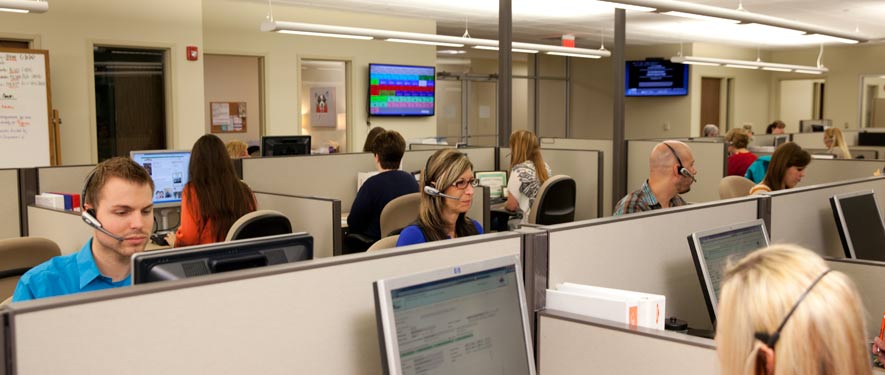 Step 1: 24 Hour Emergency Contact 
Kansas City Disaster Mitigation That Begins in Four Hours or Less
No matter what time of the day or night you call after a pipe leak, appliance failure, or natural disaster strikes in your home, SERVPRO is ready to dispatch an emergency response crew to your Kansas City residence. Response to initial contact can occur within an hour, and teams can make it to your home to begin mitigation within four hours in most situations, aside from large-scale or severe natural disasters.
Meeting the Team
Keep these tips in mind for preparing to speak with a crew chief or project manager about the water damage on your Kansas City property:
? Do not throw away any damaged items, especially if you are still waiting for a claims adjuster to evaluate them.
? Take documentation of damage, including photos, videos, and an inventory of affected items, if possible.
? Have your insurance information ready for the crew chief so they can perform services compliant with your policy.
What to Do If There Is No Power On-Site
If water damage has affected the electrical wiring on your property, let us know right away, and we can bring our power sources. Water damage can make operating electrical appliances unsafe, so avoid doing so until after the structure is restored. Mitigation professionals are trained in minimizing the risks that come with damage so that your home can be restored to a clean, safe condition once more.
We Answer the Phone Ready to Help
Call Today - (913) 782-4693
Water damage can be chaotic and traumatic. When you call us, we understand you may be feeling confused, stressed, and vulnerable. You need an expert to guide you through this crisis. SERVPRO of Olathe / Lenexa and SERVPRO of Blue Valley has the specific water damage training and experience to help you through this tough time. We specialize in water damage restoration—in fact, it's the cornerstone of our business.
What to Expect
When you call, we will ask several questions regarding your water damage emergency. These questions will help us determine what equipment and resources to bring, including how many trained SERVPRO Professionals may be needed.
Our SERVPRO Representative will ask several questions:
Your name and contact information
Your insurance information (if applicable)
The street address of the water-damaged home or business
When did the flooding or water damage occur?
What caused the water damage (if known)?
Is there electricity available (on-site)?