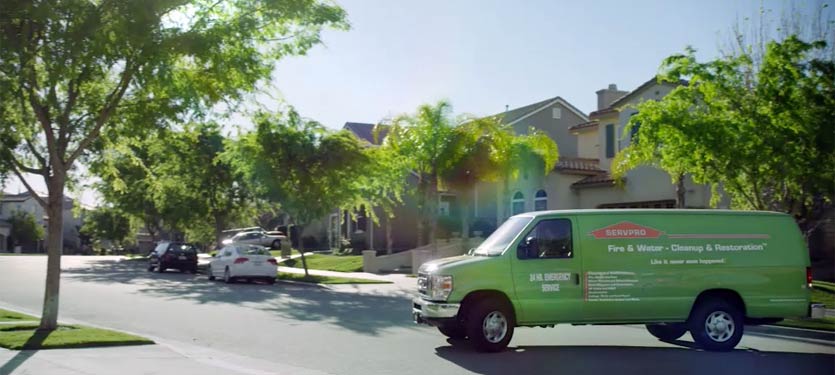 Step 6: Restoration
Restoring Your Kansas City Property After Mitigation
Water damage cleanup often requires removal or replacement of materials in your Kansas City home. The carpeting may be pulled up for drying or removed due to delamination. Baseboards can be taken down to dry waterlogged wall cavities. Cellulose insulation may require disposal due to mold growth. Demolition might be necessary on soggy, crumbling drywall to prep the affected area for replacement.
Why Restoration Comes Before Home Repairs
Successful Kansas City home reconstruction hinges on restoration coming first for a variety of reasons:
? Home repairs cannot be guaranteed to last if the damage is not adequately addressed. A subfloor that is still wet after flooding can leave you with mold.
? Repairs that you do implement can also be affected by the damage. Hanging up new drywall when a wall leak has not been thoroughly dried can leave you with more crumbling, soggy material to throw out.
? Mitigation preserves your structure so that you can minimize repair costs. Why spend more when we can help you save?
Fast Action Means More Savings
Our rapid-response team acts quickly not only to remove damage from your residence ASAP but also to restore your home to its prior condition sooner. A fast-acting team means that you can have your home back as it was that much more quickly. To this end, SERVPRO is proud to provide licensed reconstruction services for homes that have been affected by water-related disasters.
Emergency Building Services
When your home has been damaged by a storm or water, the immediate concern may include temporary protective measures to prevent additional damages, like placing a roof tarp. Learn more about our building services.
 Board-Up
 Roof Tarp
 Temporary Fencing
 Move-Out / Pack-Out
 Temporary Warehouse Space
Repairs and Minor Building Services
The following building and repair services may be necessary to restore your home to pre-water damage condition. 
 Drywall Removal and Installation
 Hardwood Floor Repair
 Tile Floor Repair
 Painting
 Carpet Repair and Installation
Building Services and Reconstruction
SERVPRO of Olathe / Lenexa and SERVPRO of Blue Valley can simplify the restoration process by handling both the initial water damage mitigation and rebuilding the affected areas. Having one qualified company for the entire process can save time and keep costs low. We can provide this continuity by supervising a full range of restoration services that will bring a building back to full functionality.
 Reconstruction and Building Services